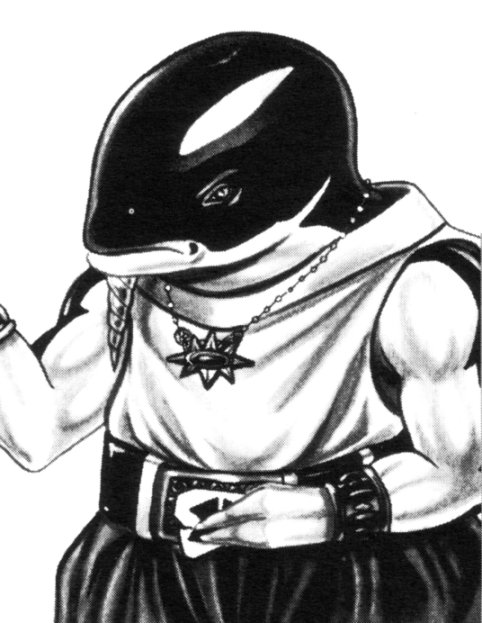 (RP) Name - Mort Santorini
(RP) Gender - Male
(RP) Age - 13 (Thirteen)
(RP) Race - Herglic
(RP) Place of birth - Tieos
(RP) Why do you want to become a Dark Angels Jedi? - To follow the teachings of the Jedi Order.
(RL) Age - 20
(RL)Do you have friends/brothers/sisters in DAJ? - Kalma.
(RL)Have you read the DAJ Constitution and agreed to follow DAJ rules? - Yes.
(RP)Have you ever been a member of the Dark angels jedi before? and if so who/what rank were you? - I have been, Evan Dann was my character if I recall correctly. I might have been a hopeful or something like that, I am not 100% sure.
(RP)Other Names/Characters - Evan Dann
(RP)Previous Clans - None.
(RP)Short Biography -
Biography
Mort Santorini comes from a family of rich trade traditions. His father, Largo Santorini, build a small trade empire on his homeplanet, Tieos. For twenty years, Largo was unbeaten in terms of food trade, untill a Rodian trader, J'zee Lakon, gained the upper hand due to lower prices. Largo's business became unprofitable. He decided to quit. At that time, Mort was already eleven, but he didn't grasp the concept of rivalry yet. He was taught to be friendly to people around him, most of them being humans.
During his childhood, Mort enjoyed hiking in the mountains and admiring the nature. He prefered to be alone, but that did not stop him from gaining friends amongst the locals. He became friends with the son of J'zee, Kurt. Mort enjoyed his company. They often went exploring around the planet, visiting forests and climbing mountains. A bond grew between them.
Mort and Largo were invited for a banquet in the Lakon mansion. It was a time before J'zee started his food business and Largo enjoyed his life to the fullest. During the banquet, Largo and J'zee shared a toast together. But they didn't end at that. The drinks kept in comming. Drunk Largo was then manipulated by J'zee into giving him secrets of his craft. Mort, having seen his father fall from grace, ran away from the mansion. He didn't escape for long, as he was stopped by Kurt and three other boys. They encircled the Herglic and started beating him. Unlucky for the bullies, Herglics are a tough race. Mort managed to defend himself and make his way back to his house.
There, one of the villagers approached him. He was carrying a message from a Jedi Knight, adressed to his father, Largo. Mort, feeling betrayed by the enviroment around him, opened the letter.
The letter contained information about the transfer of Mort to hands of the Jedi Order. The boy, saddened by this grim message, sat down and cried. It had appeared that in truth, the entire world had betrayed him.
Not long after, a Jedi Knight came in to take Mort away from his home. It was a painful goodbye. Tears filled Mort's eyes as he was getting further and further away from his family.
The Jedi Knight turned out to be a very strict but at the same time, friendly person. He advised Mort to not feel hate or anger towards his father, for the mistakes he had made. He began to taught the Herglic, mostly basic skills he would require for his later journey. On the Jedi's ship, Mort has finally learned that he is a force-sensitive.
At the time he didn't understand the importance of it, but he was about to soon learn all of it. The ship was just approaching the Dark Angels Academy...
// Hello! I am Evan, an RPer of many traits and names. An RPer with some experience. A friend of Kalma's and an ex-associate of DAJ (It was a very long time ago). So yeah! Greetings!