Lights start to flicker around Zokon, displays around him pop online and before the main lighting is booted they illuminate the room for a brief moment.
Droid voice: Systems booted, main power restored, internal sensors boot completed.
All lighting that wasnt destroyed or broken down is now fully turned on.
Droid voice: Intruder detected in council chambers, security breach level 10 initiating.
Commencing an Master YukiShiro automated code red lockdown procedure.
Blast doors closing can be heard loudly through the corridors when they hit the hard concrete floors.
Droid voice: All Praetorian guards and automated security units, there is an level 10 security breach detected in the council chambers.
This is not an drill!
All praetorian guards and automated units are ordered to act immediately by the code 10 security breach protocols.
Repeat: this is not an drill!
The following droids enter the council chambers and block the doorway.
Security droid voice: Lay down your weapons and prepare to be detained....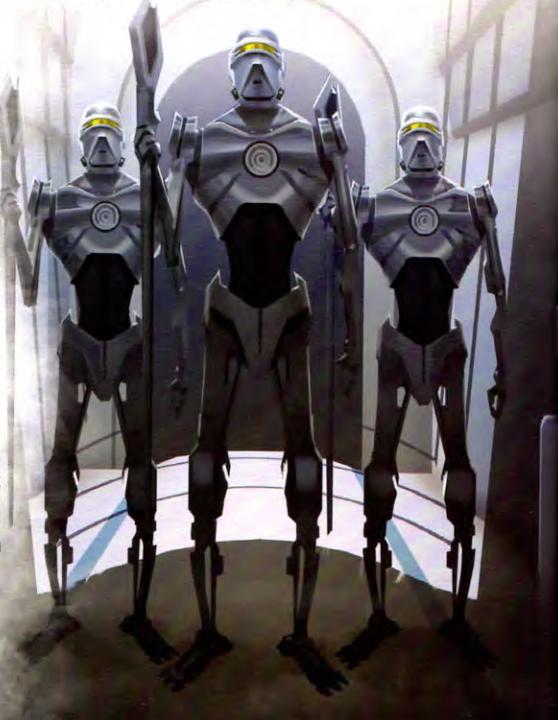 _________________
He Who Wishes to be Obeyed Must Know How to Command.